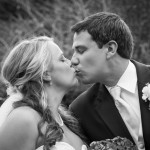 I attended my niece's wedding a few weeks ago where I shot some pictures with my Canon 5D Mk II and the Canon 24-105 L f/4.0 IS lens.  So to prepare a bit, I checked out some of the on-line forums for professional wedding photographers and noticed that black and white (B&W) photos were usually part of their portfolios and they looked really cool.   So, I thought I would give it a try.
Click here to see my shot at black and white photography.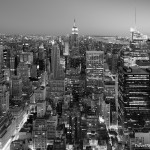 I wanted to get a cityscape at night.  You know, like the ones you see in the magazines.   If you can pull it off, your friends all go, "Oooooo…. Ahhhh……
Click here to go to dizzying heights and read the story.