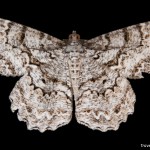 Now this was just stupid.  I risked over 6 grand in equipment to take a dopey macro picture of a moth.
You don't need to buy an expensive macro lens to do macro photography, you just need an extension tube.
Click here to read about being dopey and using extension tubes.